A play reading is a form of theatre without sets or full costumes. Actors, who read from scripts, may be seated or standing, or may incorporate some stage movement.  It is not a 'casting call'.
At Theatre Morin Heights we use readings as a means of providing entertainment to you, without the cost and time commitment of a full theatre production and there is no admission charge.
A reading requires two things; an audience and participants. As an audience member we invite you to enjoy the presentation while having your favorite beverage. But, maybe you've always wanted to try acting!! Here's you chance - no lines to remember, it's laid back and casual and intended to be fun. Join us and grab a script and read a part! We are always looking for participants.
PLAN TO ATTEND OUR NEXT
REHEARSED READING MARCH 25, 2020
AT THE ROYAL CANADIAN LEGION, MOIRN HEIGHTS
DOORS OPEN AT 7 PM - READING BEGINS AT 7:30 PM
Meanwhile come join us to read, or sit back, relax and listen on January 29 and February 19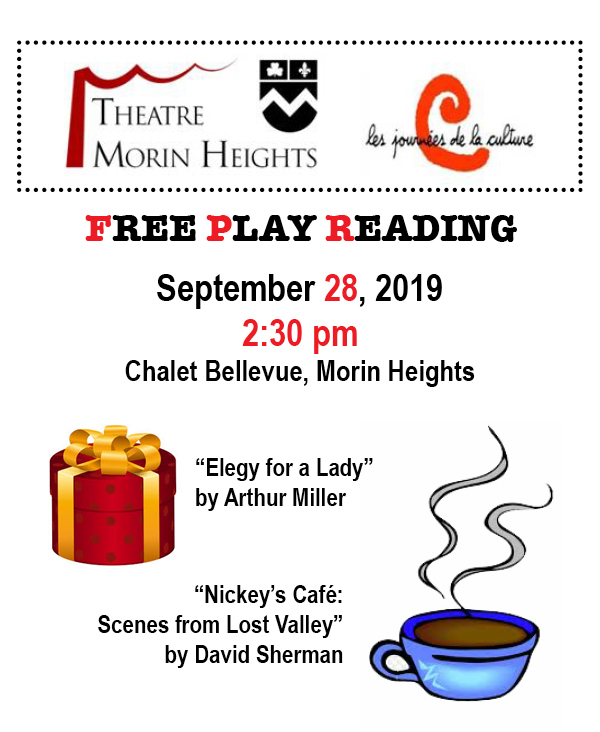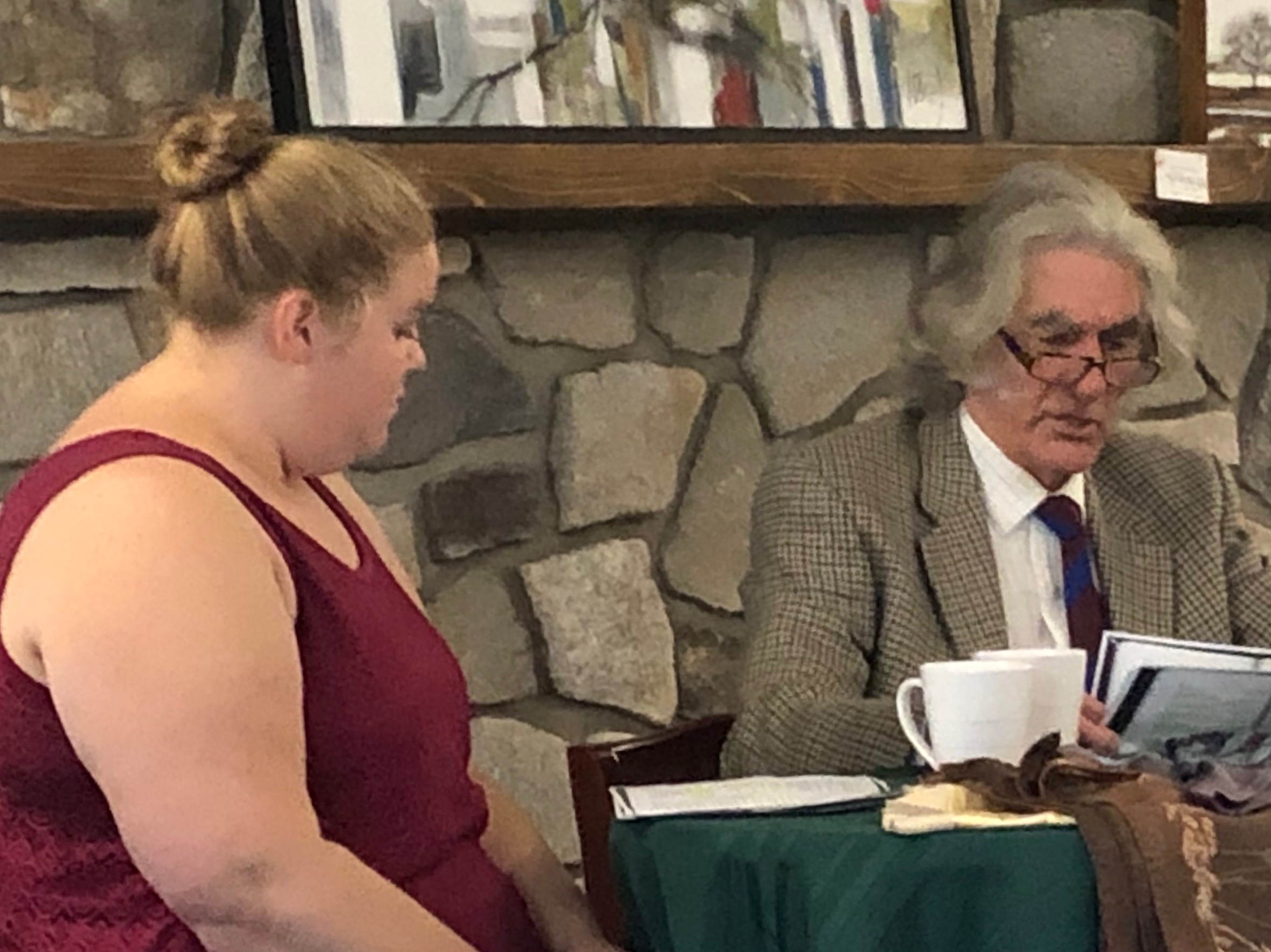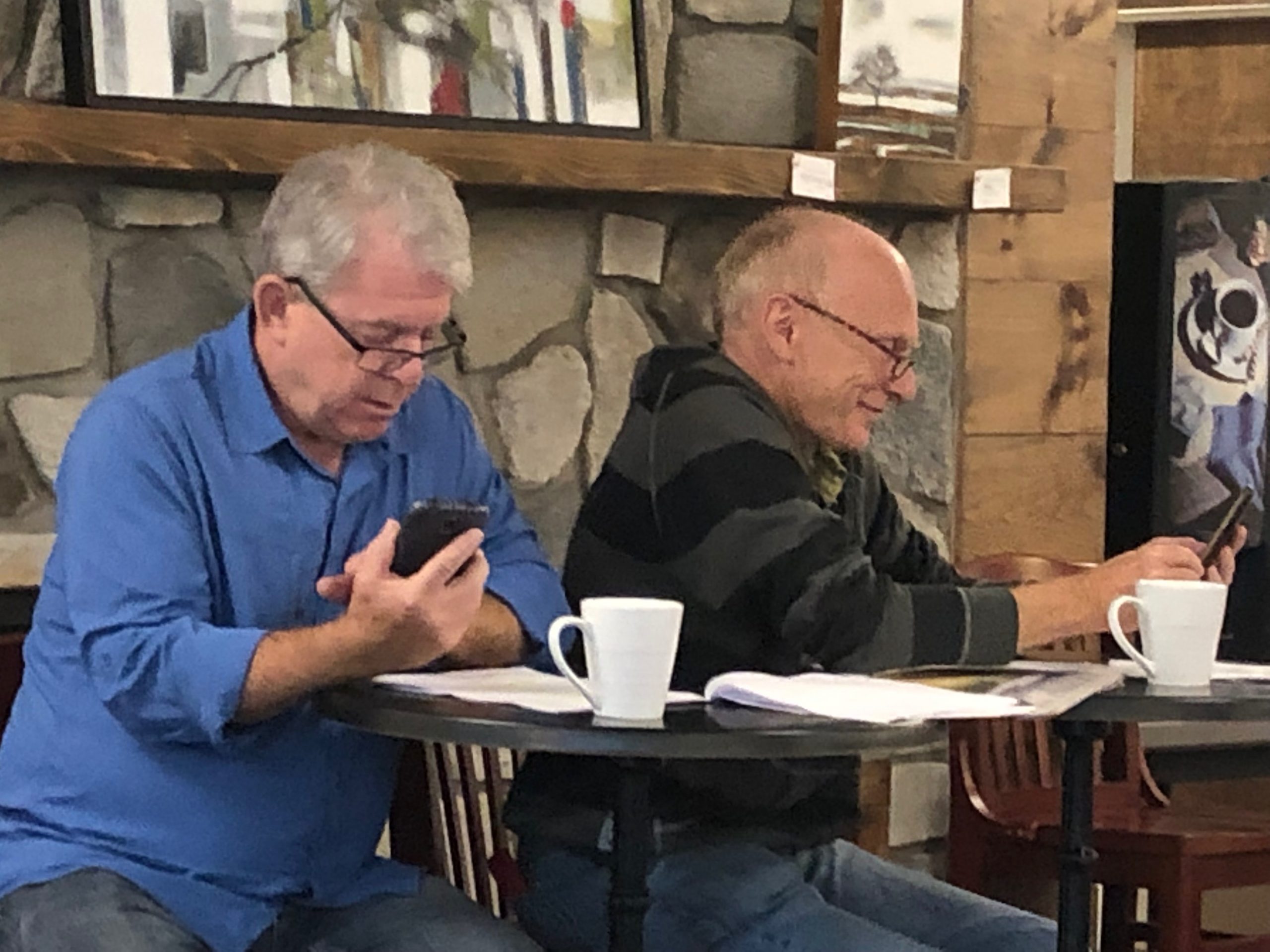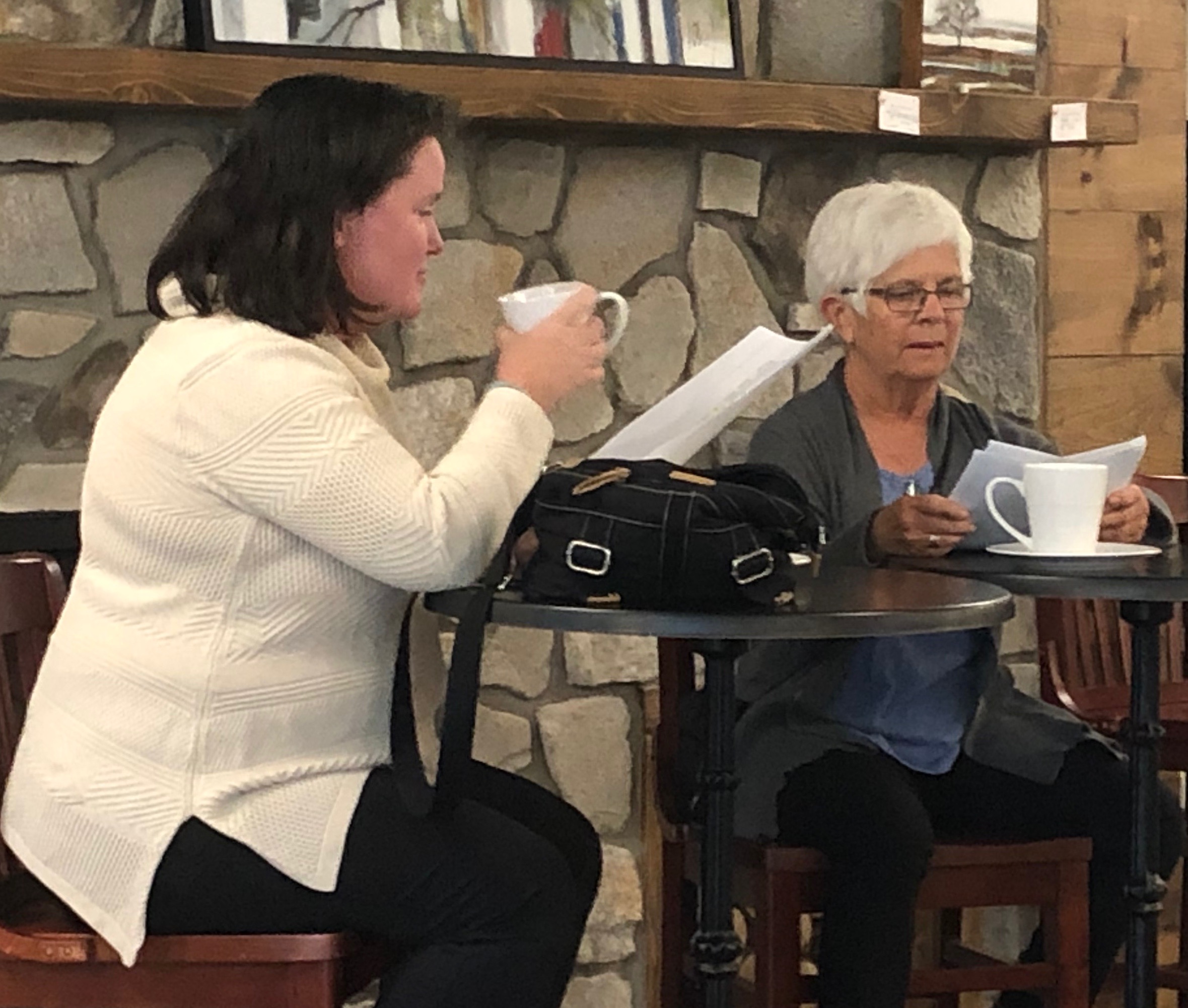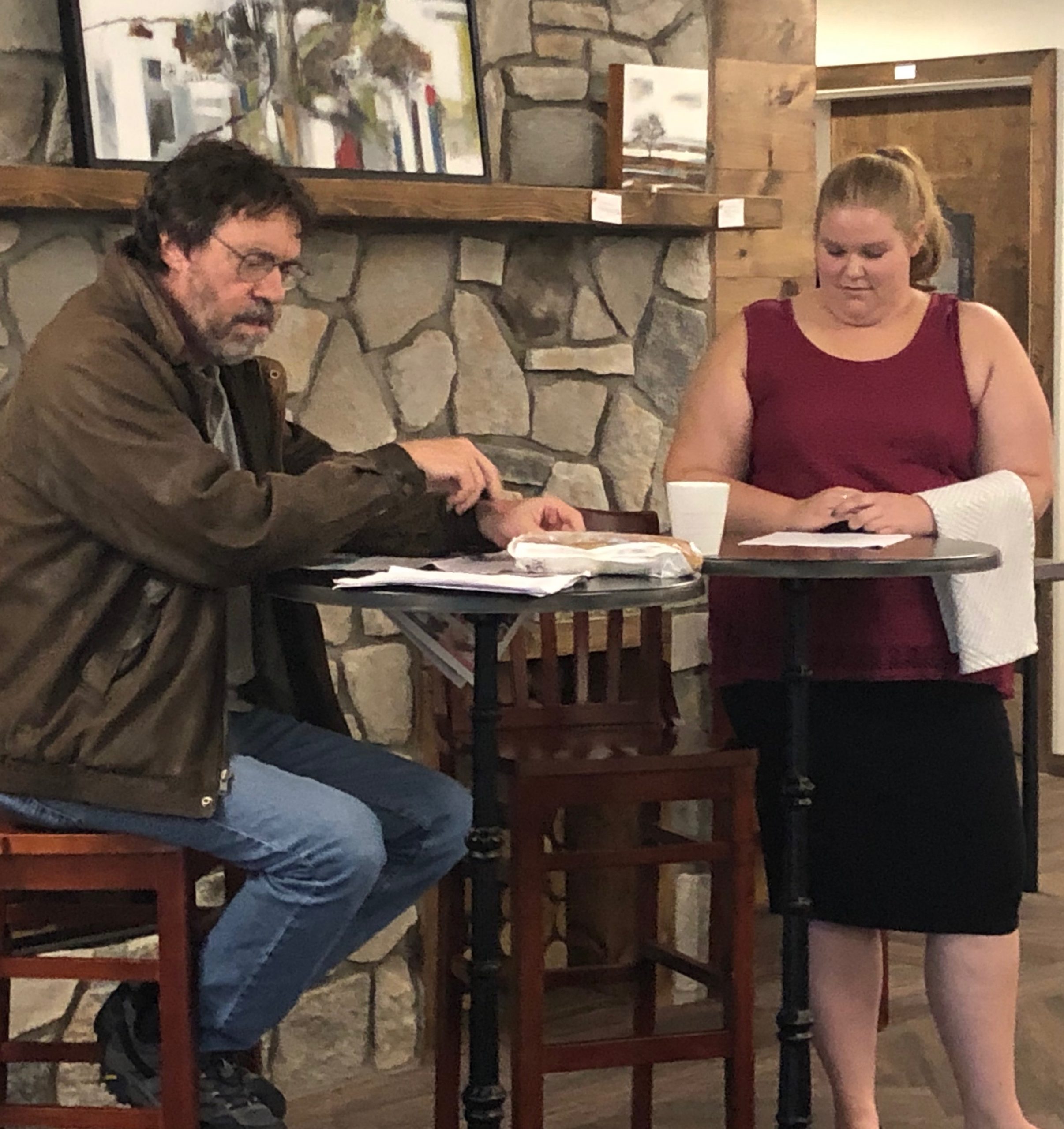 Elegy for a Lady – David Potter & Kaitlyn Hellstrom
Nickey's Cafe – Judy Rogers & Carolynn Roberts, Robert Rankin & Nick Brotherwood, David Sherman & Kaitlyn Hellstrom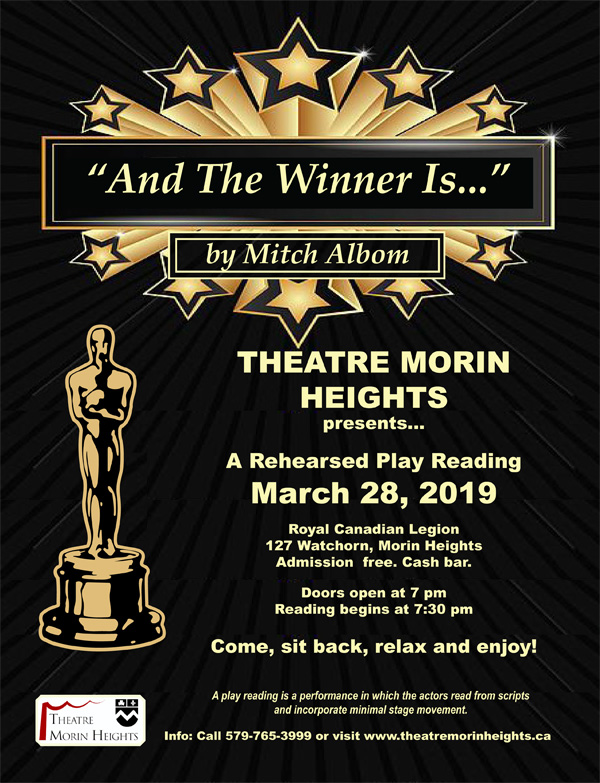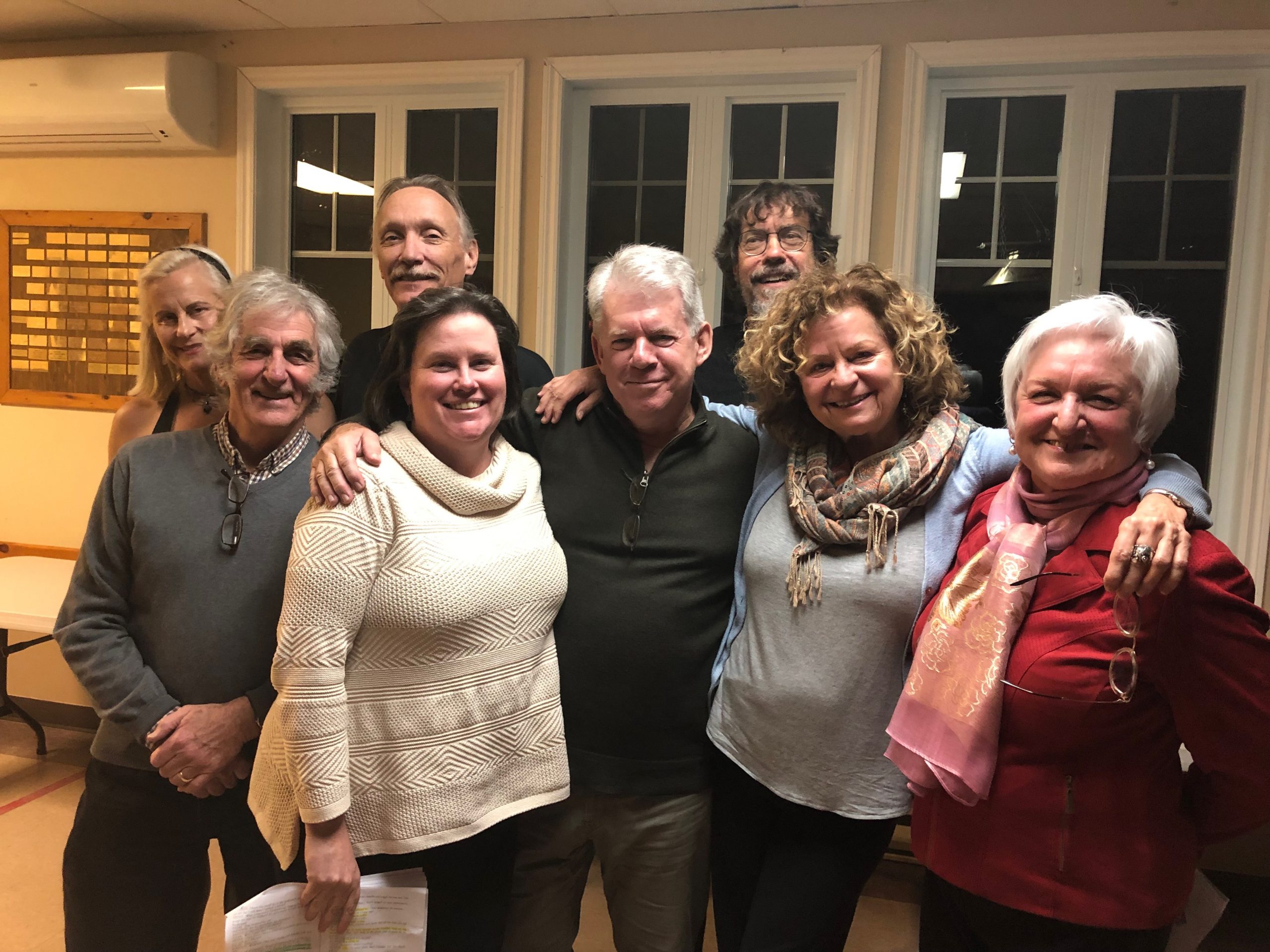 From l. Anita Stranzl, David Potter, Peter Cook, Carolynn Roberts, Robert Rankin, David Sherman, Corina Lupu, Nancy Brown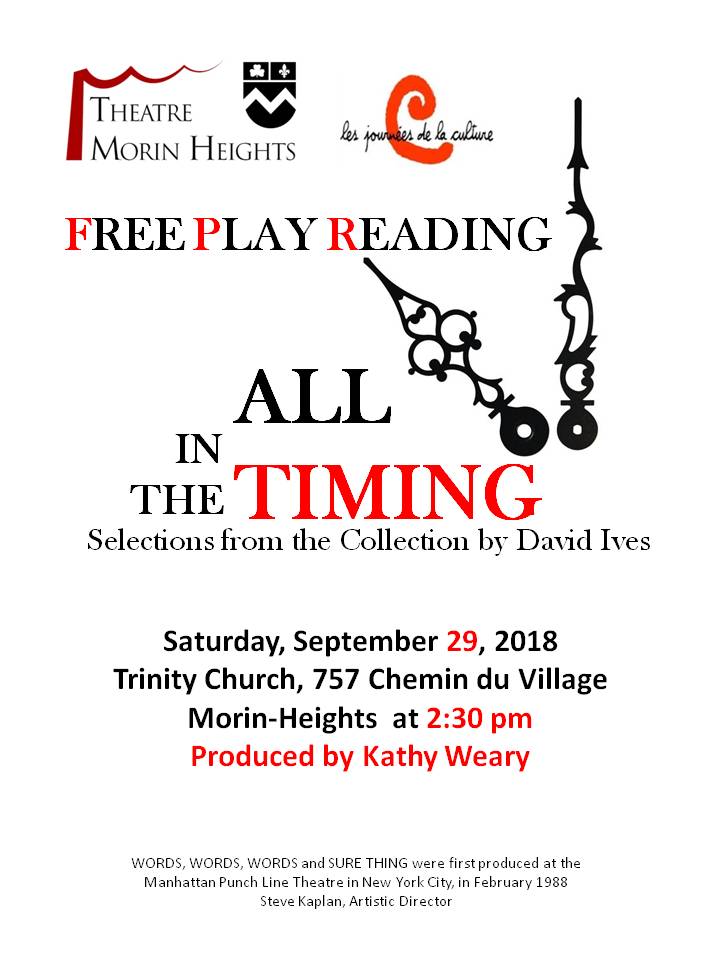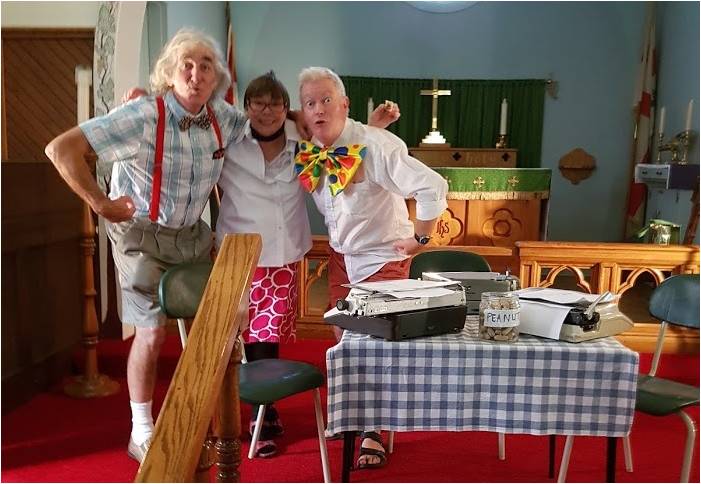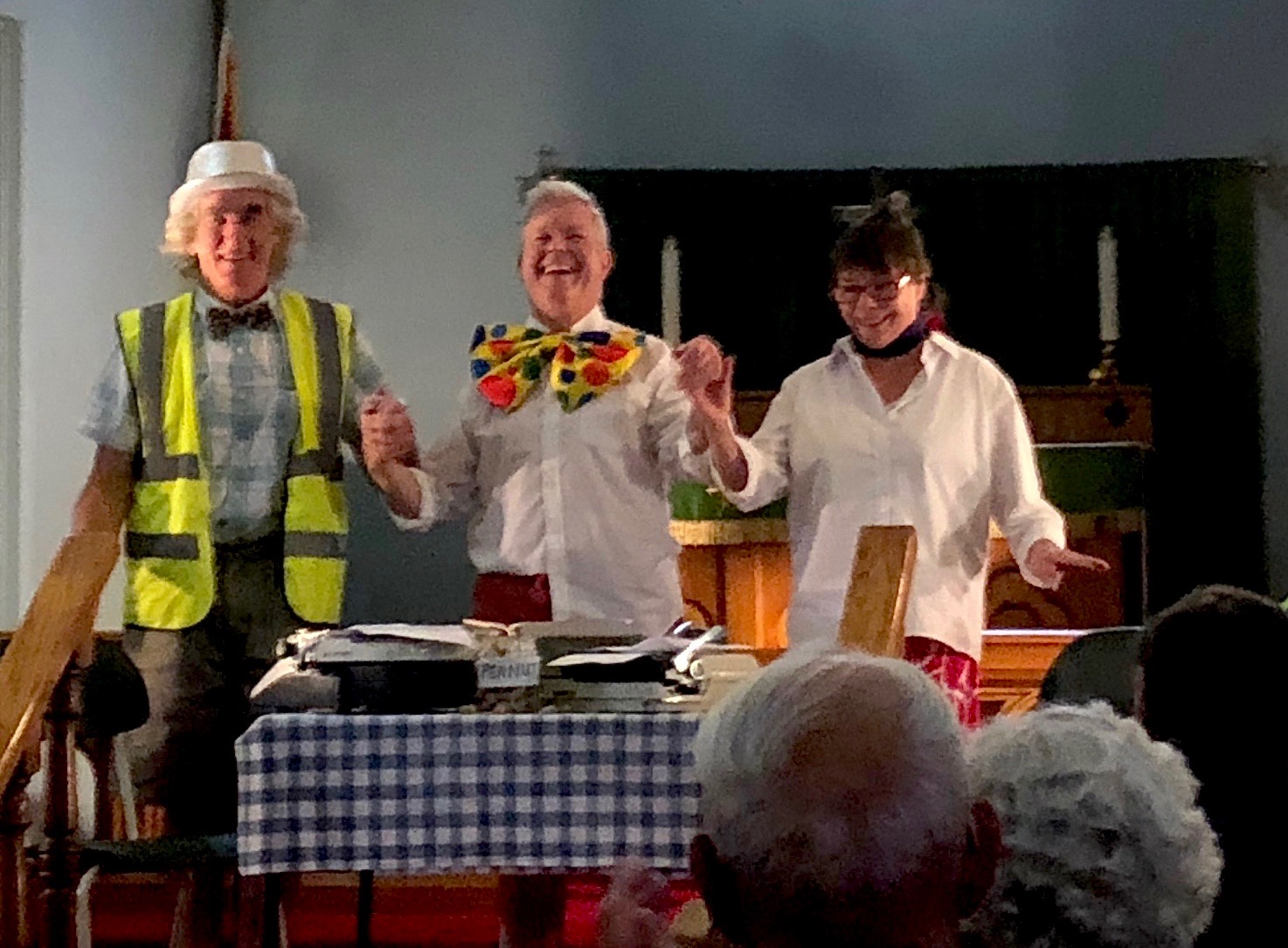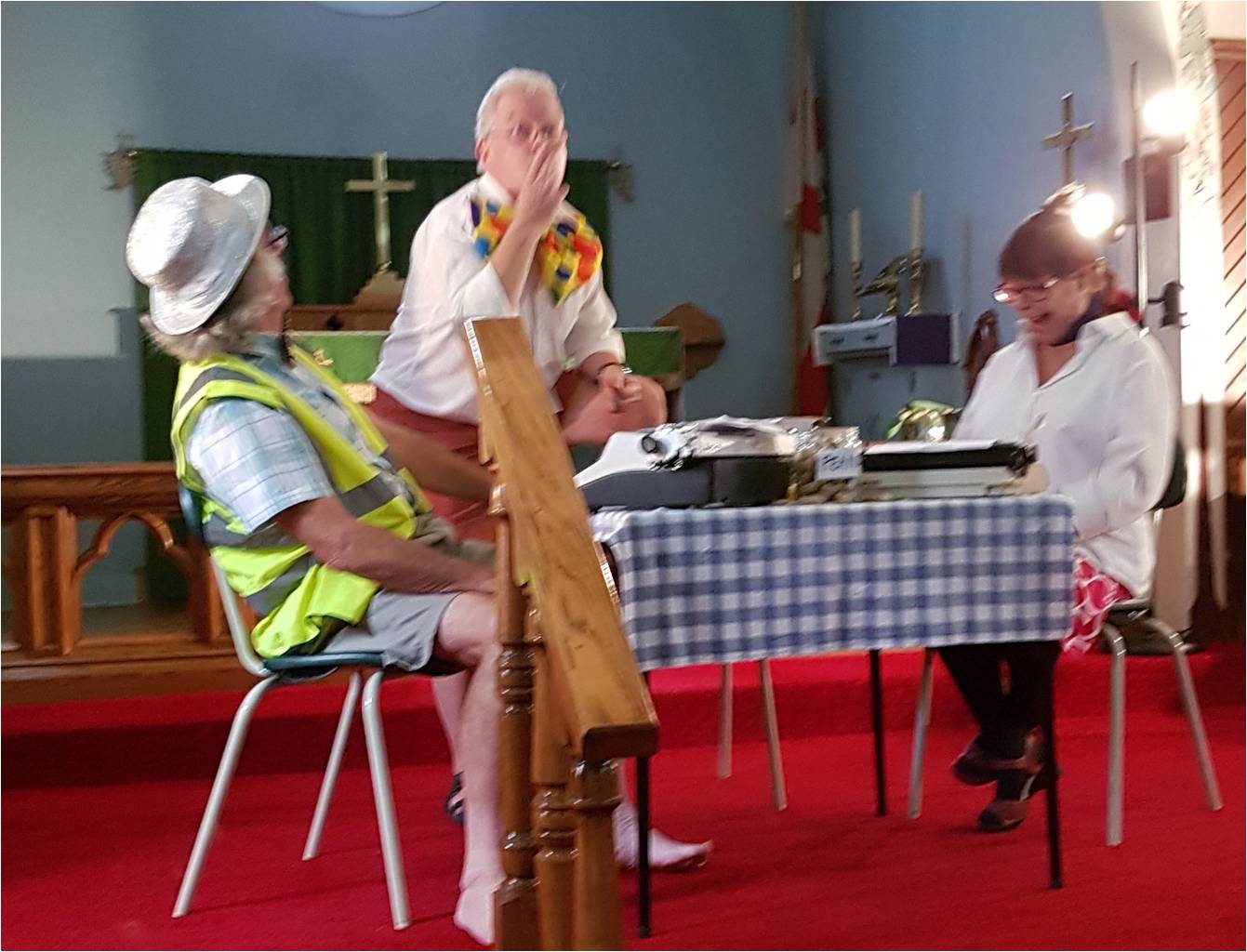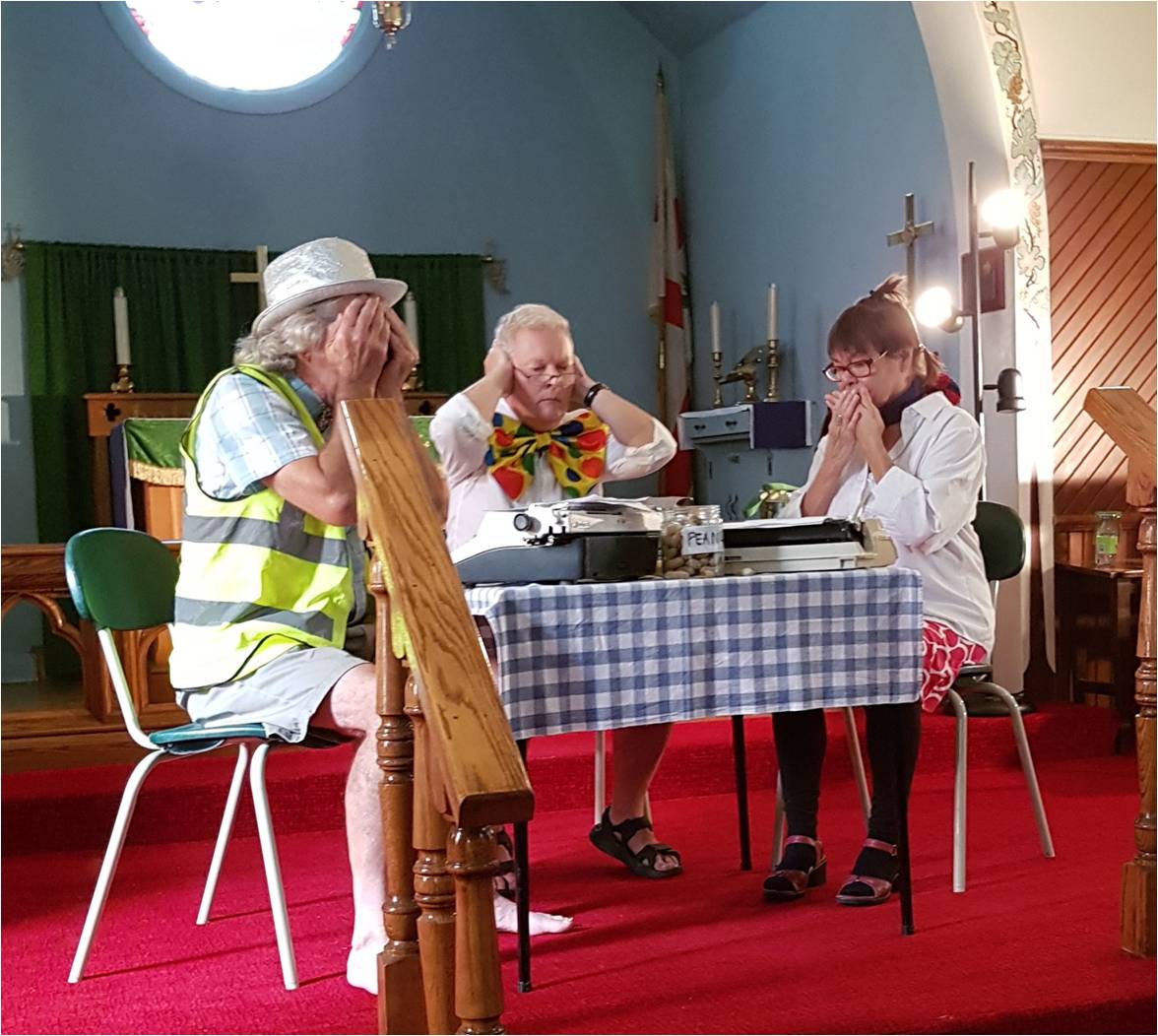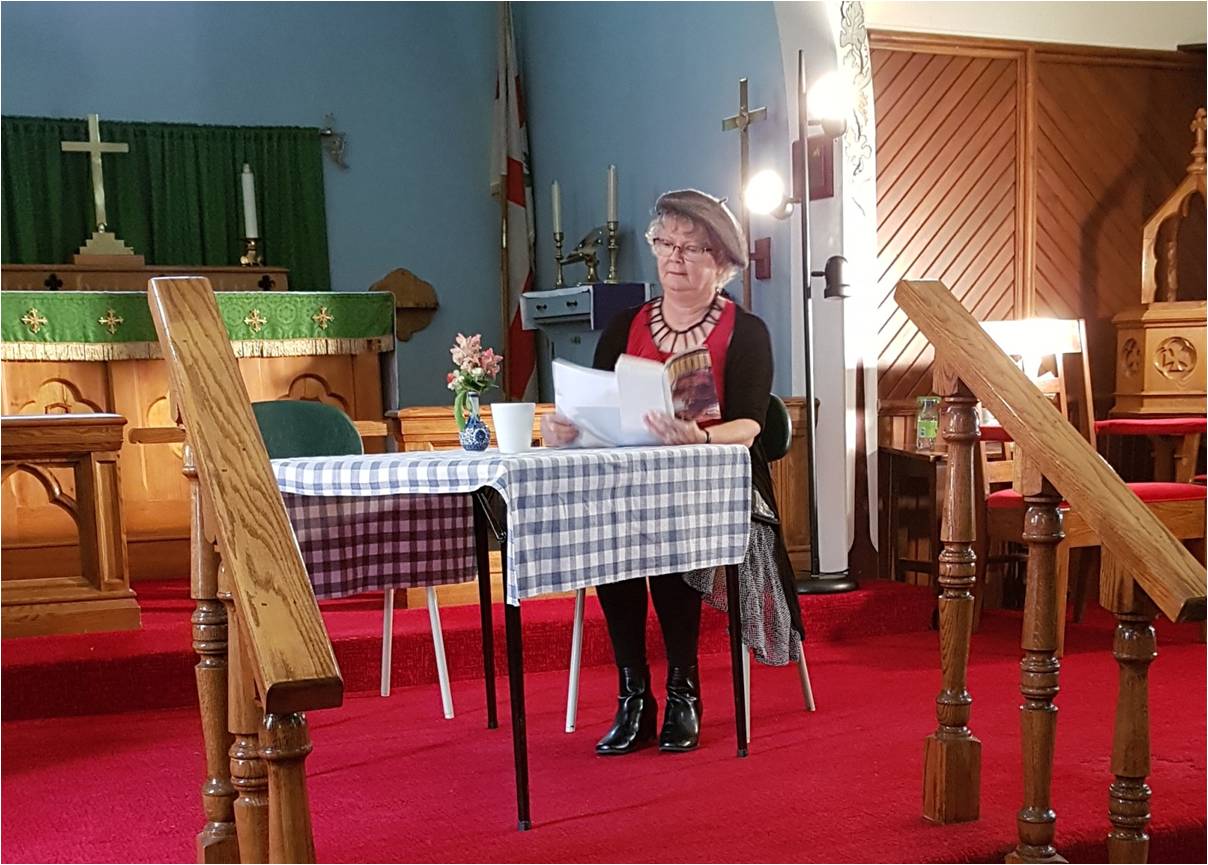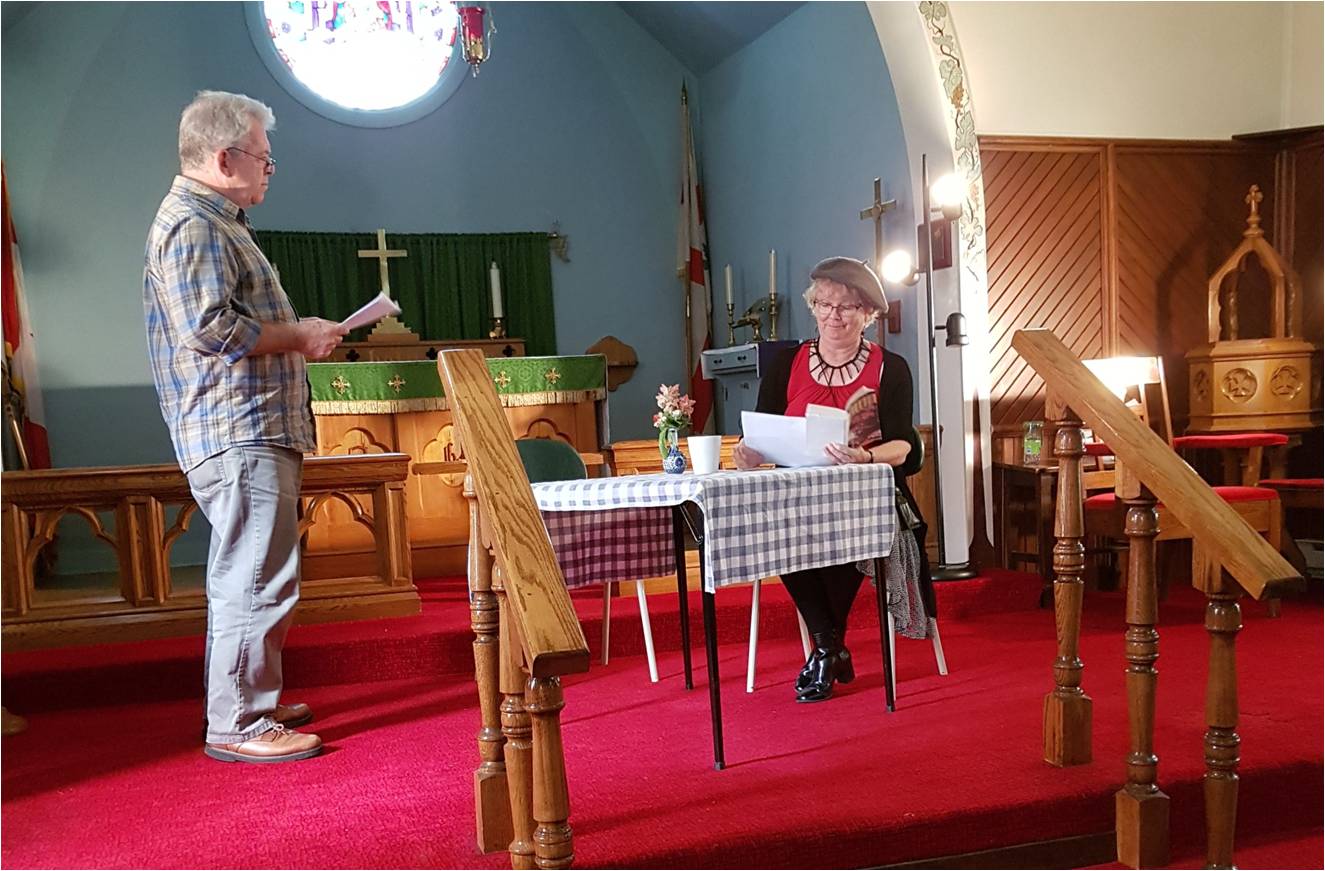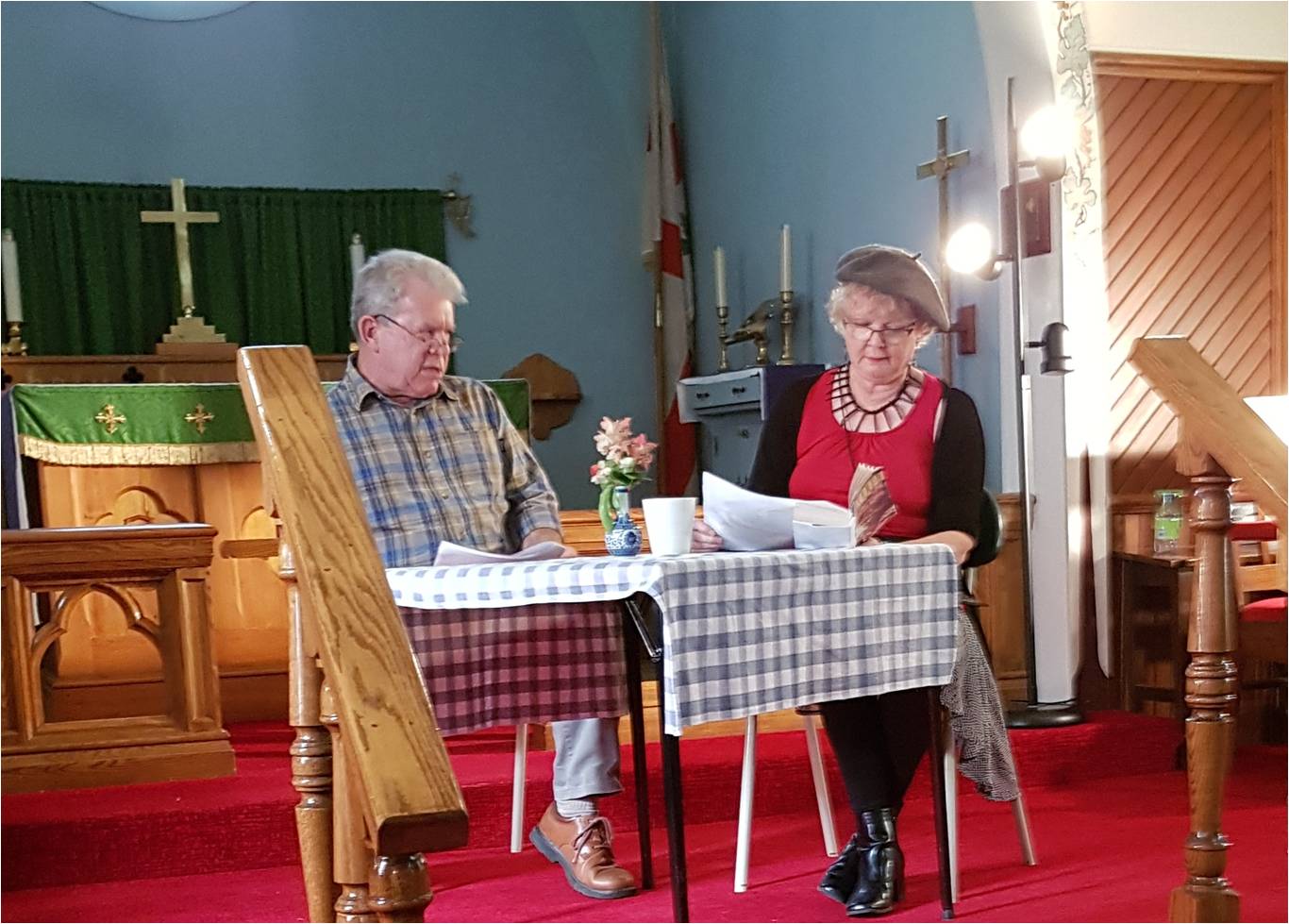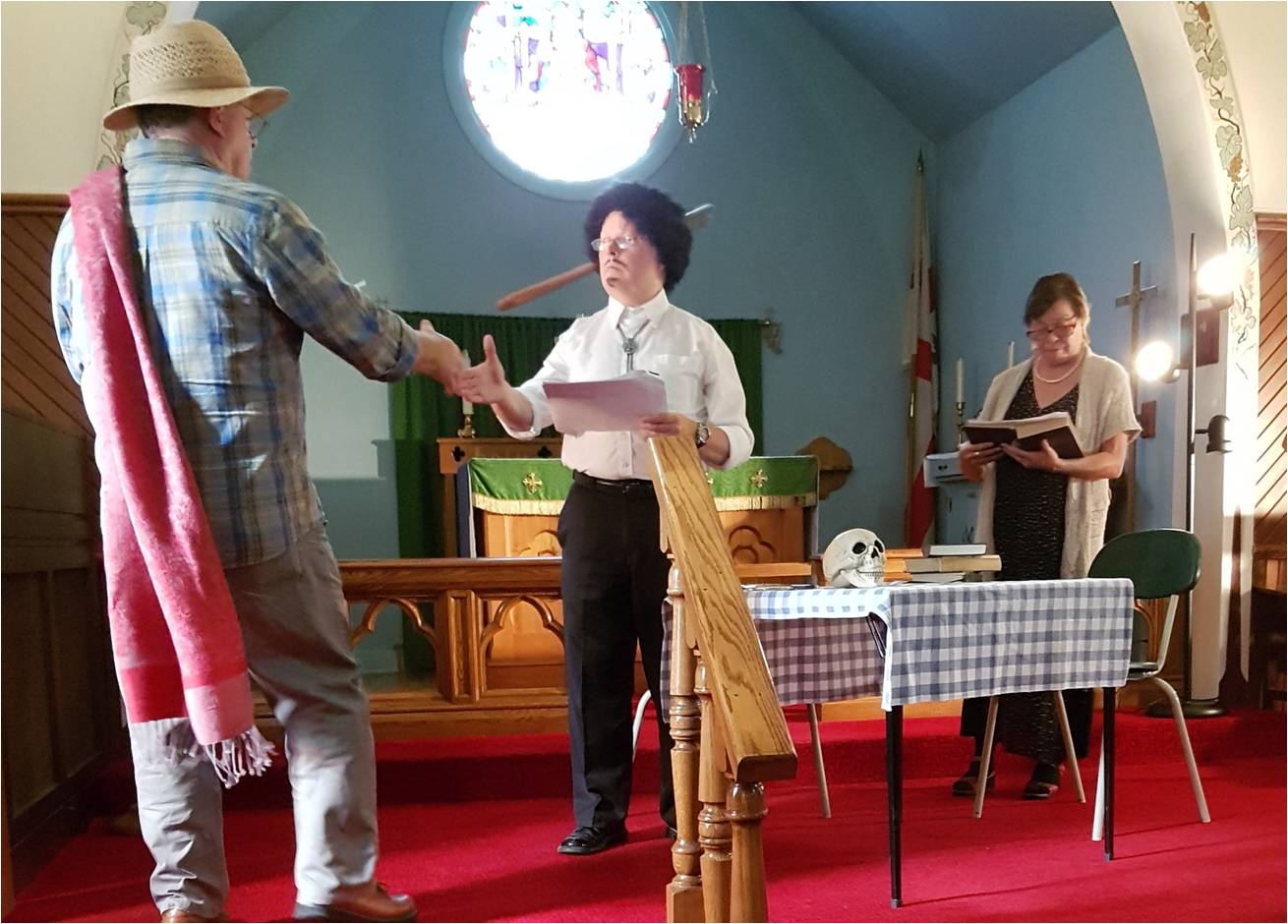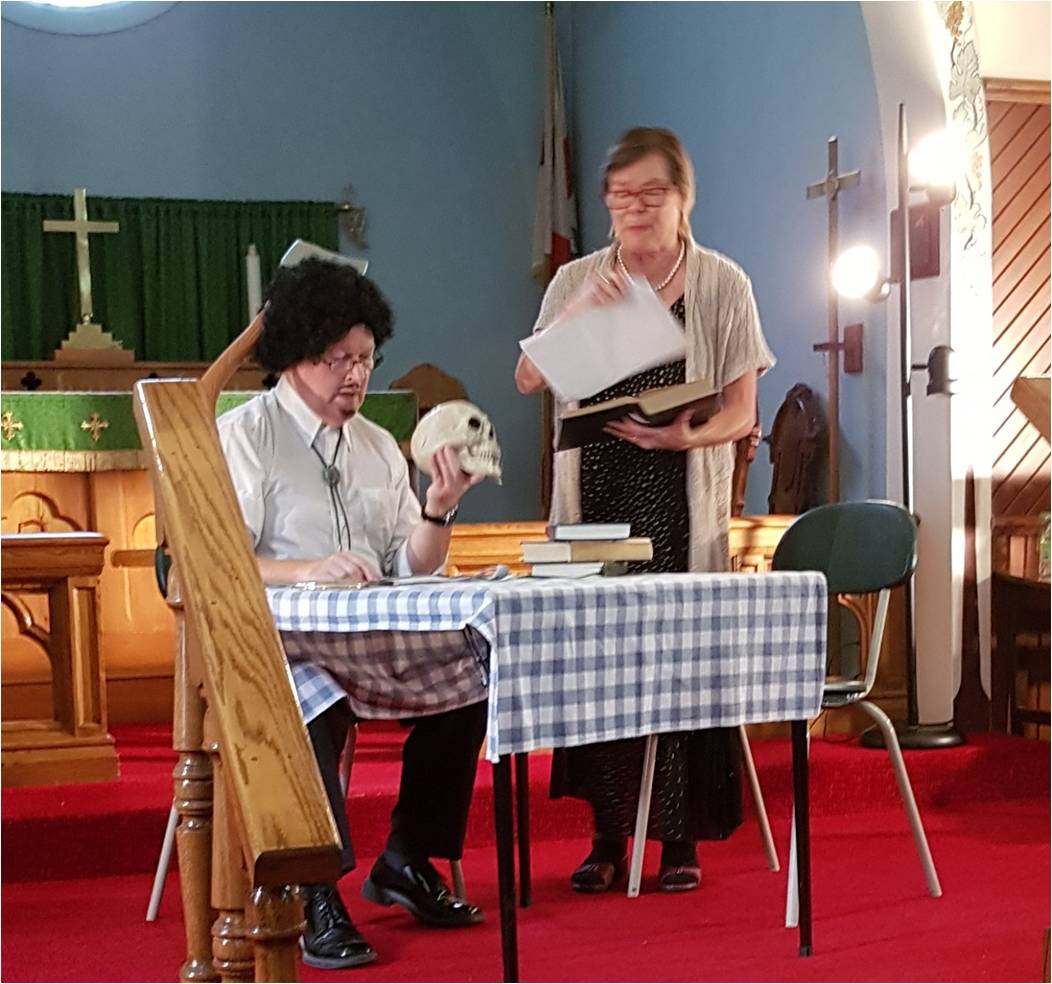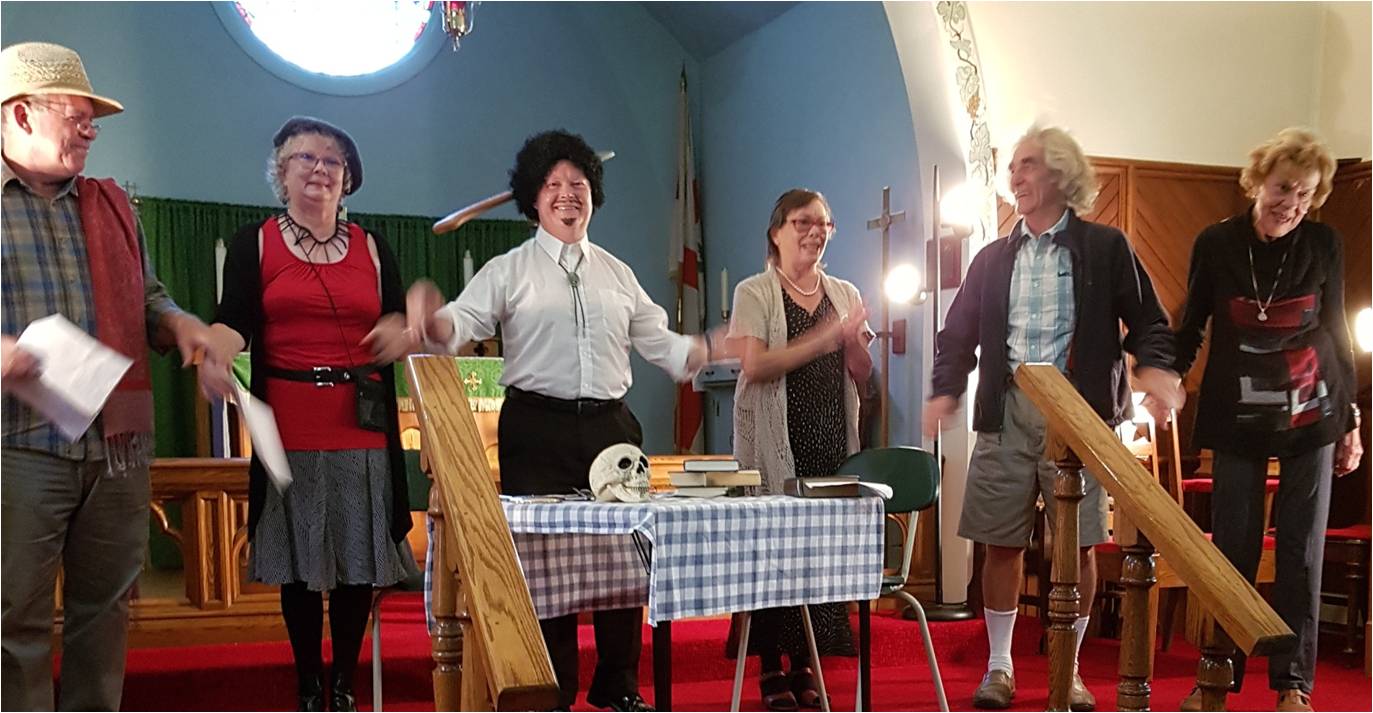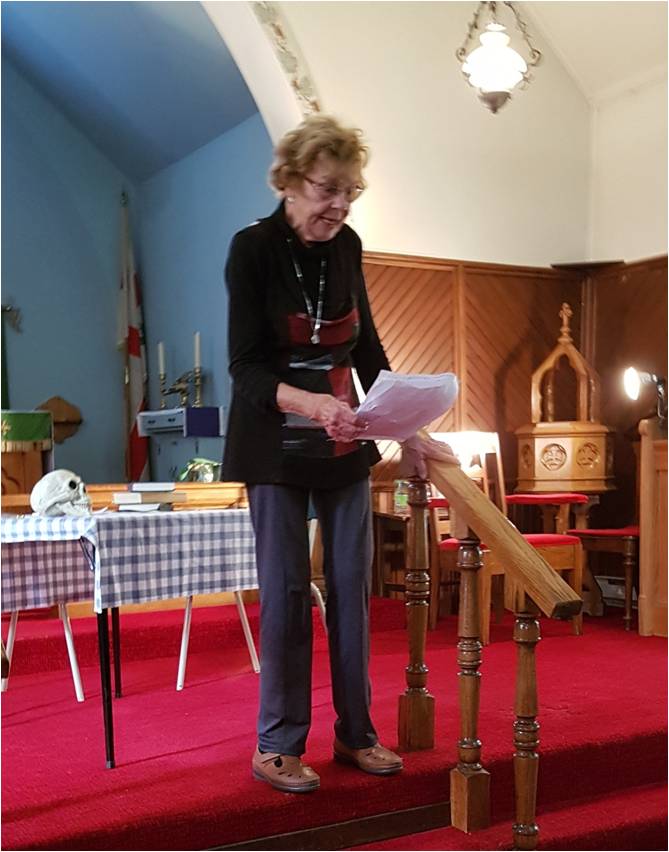 Words, Words, Words – David Potter, Penny Rose, David Townsend
Sure Thing – June Angus, Robbie Rankin
Variations on the Death of Trotsky - David Townsend, Penny Rose, Robbie Rankin